Aluminum Die Castings Manufacturer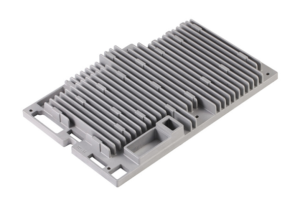 We are one of the China best precision Aluminum Die Castings Manufacturer, providing quality, in-house manufacturing services, including design, die-casting, and processing, as well as customized procedures for orders of every size. With advanced manufacturing facilities, we offer our customers flexible services, innovative products and competitive prices.
We provide a multitude of services not always available from other casting suppliers including:CNC machining parts,Zinc alloy casting services,Aluminum alloy casting services,Light fixture parts,One-stop service.
Aluminum Die Castings Application
Aluminum die casting parts for vehicle, agriculture machine, construction machine, transportation equipment, Valve and Pump system. E.g. Engine bracket, truck chassis bracket, gear box , gear housing , gear cover, shaft, spline shaft , pulley, flange, connection pipe, pipe, hydraulic valve, valve housing ,Fitting , flange, wheel, flywheel, oil pump housing, starter housing, coolant pump housing, transmission shaft , transmission gear, sprocket, chains etc.
What's Die Casting ?
Die casting is a metal casting process, which is characterized by applying high pressure to the molten metal using the cavity of the mold. Molds are usually made of higher-strength alloys, and this process is somewhat similar to injection molding. Most die castings are iron-free, such as zinc, copper, aluminum, magnesium, lead, tin, and lead-tin alloys and their alloys.
Depending on the type of die casting, you need to use a cold chamber die casting machine or a hot chamber die casting machine. The cost of casting equipment and molds is high, so the die-casting process is generally only used for mass production of a large number of products. Manufacturing die-cast parts is relatively easy, which generally only requires four main steps, and the individual cost increment is very low. Die casting is particularly suitable for manufacturing a large number of small and medium-sized castings, so die casting is the most widely used one among various casting processes. Compared with other casting technologies, the die-casting surface is flatter and has a higher dimensional consistency.
Aluminum Die Casting Ability
Product Name

Oem Factory Die Casting Precision Aluminum Alloy Parts Customization

Main blank Process

Die Casting, Permanent Molding /Gravity Casting, Low Pressure Casting,
High Pressure Casting/Sand Casting, etc.

Blanks Tolerance -Casting Tolerance

CT4-6 for Permanent Molding, Die Casting. CT 9-11 for Sand Casting

Applicable Material for aluminum customization

A380/ADC12/A356.0/ZL101,GAlSi7Mg (3.2371.61)/AlSi7Mg/, A-S7G, Al Si Alloy, Al Cu Alloy ZL201 Al Mg Alloy ZL301,ZL302, Al Zn Alloy ZL401Zn Alloy Zamak 3, Zamak 5, Zamak 7, Zamak 2, Or according to customer requirements

Casting Blank Size /Dimensions

2 mm-1500mm / 0.08inch-60inch , or according to customer requirements

Applicable Machining Process

CNC Machining/ Lathing/ Milling/ Turning/ Boring/ Drilling/ Tapping/ Broaching/Reaming /Grinding/Honing and etc.

Machining Tolerance

From 0.005mm-0.01mm-0.1mm

Machined Surface Quality

Ra 0.8-Ra3.2 according to customer requirement

MOQ

As custimer's requirement. Usually 10-12 tons for a 20'FT; 20-23 tons for a 40HQ

Applicable Finish Surface Treatment

Shot/sand blast, polishing, Primer Painting , Powder coating, ED- Coating,
Finish Painting, Anodize (White or Black Color), as customers request.

Lead Time

About 50 days for aluminum customization
China Aluminum Die Castings Manufacturer
Q. What kind of production service do you provide?
Mold making, die casting, CNC machining,
stamping
,
plastic injection
, assembly, and surface treatment.
Q. How about the lead time?
Mold: 3-5 weeks
Mass production: 3-4 weeks
Q. How about your quality?
♦We have got ISO9001:2015 and IATF16949 certificates.
♦We will make the operation instruction once the sample is approved.
♦We will 100% inspect the products before shipment.
♦Transactions can be through Alibaba's trade assurance.
Q. How long should we take for a quotation?
After receiving detailed information(your 2D/3D drawings or samples), we will quote you within 2 days.
Q. What is your quotation element?
Drawings or Sample, Material, Finish, and Quantity.
Q. What is your payment term?
Mold: 50% prepaid, balance after sample approval.
Goods: 50% prepaid, balance T/T before shipment.