Die Casting Aluminum Parts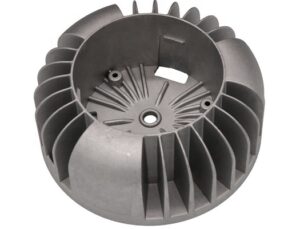 We are specializes in custom Die Casting Aluminum Parts. Our company's casting equipment includes die casting machines of 180T, 280T, 400T, 600T, 800T, 900T, 1200T, 1650T, 2000T and 2500T, and 600T magnesium alloy semi-solid thixoforming machines. We adopt the method of centralized smelting to obtain the molten metal. We have 1T smelting furnace  and 2T smelting furnace.
The company has an independent mold workshop, wire-cutting, EDM, CNC machining center, mold testing platform and other equipment, can develop and produce die casting molds below 2500T equipment.
The company has CNC lathes, CNC machining centers (4 and 5 axis), and a variety of auxiliary equipment, a total of more than 30 sets, can be for turning, milling, grinding, drilling, tapping and other processing.
Our testing equipment includes: coordinate detector, spectrum detector, X-ray defectoscope, secondary projector, tension tester, salt spray tester, etc.
The company mainly produces aluminum alloy and magnesium alloy die casting, also undertake zinc alloy and copper alloy die casting. Our products cover automobile, aerospace, train, LED lamp, home appliance, furniture, household, communication, sports equipment, kitchenware, pump valve and other industries.
Custom Die Casting
Ningbo aluminum alloy injection

die cast

manufacturer with machining

Product Material

(Aluminum die casting)

USA Brand : A360,A380,A356,A383 ECT

Europe Brand: EN-AC 46100,EN-AC 46000,EN-AC 47100 ECT
Japan Brand: ADC12,ADC3,ADC5,ADC10 ECT
Other all kinds of Aluminum Alloy as Customer Required

Product Material

(Zinc die casting)

GB/T13812-92: ZZnAI4Y YX040 ZZnAI4Cu1Y YX041 ZZnAICu3Y YX043
EN 12844-1998: ZP0400 ZP3 ZP0410 ZP5 ZP0430 ZP2 ZP0810 ZP8 ZP1110 ZP2720 ZP27 ZP0010 ZP16
ASTM B 6-2003: Z13001 Z15001 Z19001
JIS H 5301-1990: ZDC1 ZDC2
Other all kinds of Zinc Alloy as Customer Required

Sandblasting-Painting-Powder Coating-Chrome Plating-E-coating-Anodizing

White Goods, Electronics, Camera Support Equipment;
Train Braking Systems, Electrical Lighting, Furniture;
Building Industry, Commercial Solutions, Automotive, ECT

H13 Steel, 2344 Steel, DIEVAR Steel

1 cavity, 2 cavities, 4 cavities, 8 cavities

50000-100000 shoots

Surface, Dimensions, Threads, Balance, Gas Density, Material