Precision Aluminum Die Castings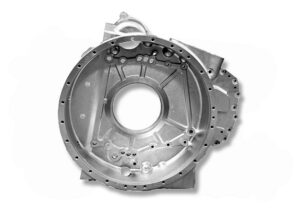 We specialize in Precision Aluminum Die Castings Solution for Vehicle, Agriculture machine, Construction Machine, transportation equipment, Valve and Pump system etc.
With keeping manufacturing process design, quality planning, key manufacturing processes and final quality control in house we are mastering key competence to supply quality mechanical parts and assembly to our customers for both Chinese and Export Market .
To satisfy different mechanical and functional requirements from our customers we are making a big range of metal products for our clients on base of different blanks solutions and technologies. These blanks solutions and technologies include processes of Iron Casting, Steel Casting, Stainless Steel Casting, Aluminum Casting and Forging.
During the early involvement of the customer's design process we are giving professional input to our customers in terms of process feasibility, cost reduction and function approach. You are welcome to contact us for technical enquiry and business cooperation.
What's Die Casting ?
Die casting is a metal casting process, which is characterized by applying high pressure to the molten metal using the cavity of the mold. Molds are usually made of higher-strength alloys, and this process is somewhat similar to injection molding. Most die castings are iron-free, such as zinc, copper, aluminum, magnesium, lead, tin, and lead-tin alloys and their alloys. Depending on the type of die casting, you need to use a cold chamber die casting machine or a hot chamber die casting machine. The cost of casting equipment and molds is high, so the die-casting process is generally only used for mass production of a large number of products. Manufacturing die-cast parts is relatively easy, which generally only requires four main steps, and the individual cost increment is very low. Die casting is particularly suitable for manufacturing a large number of small and medium-sized castings, so die casting is the most widely used one among various casting processes. Compared with other casting technologies, the die-casting surface is flatter and has a higher dimensional consistency.
Precision Aluminum Die Castings Application
For vehicle, agriculture machine, construction machine, transportation equipment, Valve and Pump system. E.g. Engine bracket, truck chassis bracket, gear box , gear housing , gear cover, shaft, spline shaft , pulley, flange, connection pipe, pipe, hydraulic valve, valve housing ,Fitting , flange, wheel, flywheel, oil pump housing, starter housing, coolant pump housing, transmission shaft , transmission gear, sprocket, chains etc.
Precision Aluminum Die Castings Manufacturing
Product Name

Oem Factory Die Casting Precision Aluminum Alloy Parts Customization

Main blank Process

Blanks Tolerance -Casting Tolerance

CT4-6 for Permanent Molding, Die Casting. CT 9-11 for Sand Casting

Applicable Material for aluminum customization

A380/ADC12/A356.0/ZL101,GAlSi7Mg (3.2371.61)/AlSi7Mg/, A-S7G, Al Si Alloy, Al Cu Alloy ZL201 Al Mg Alloy ZL301,ZL302, Al Zn Alloy ZL401Zn Alloy Zamak 3, Zamak 5, Zamak 7, Zamak 2, Or according to customer requirements

Casting Blank Size /Dimensions

2 mm-1500mm / 0.08inch-60inch , or according to customer requirements

Applicable Machining Process

CNC Machining/ Lathing/ Milling/ Turning/ Boring/ Drilling/ Tapping/ Broaching/Reaming /Grinding/Honing and etc.

Machining Tolerance

From 0.005mm-0.01mm-0.1mm

Machined Surface Quality

Ra 0.8-Ra3.2 according to customer requirement

MOQ

As custimer's requirement. Usually 10-12 tons for a 20'FT; 20-23 tons for a 40HQ

Applicable Finish Surface Treatment

Shot/sand blast, polishing, Primer Painting , Powder coating, ED- Coating,
Finish Painting, Anodize (White or Black Color), as customers request.

Lead Time

About 50 days for aluminum customization
Precision Aluminum Die Castings Process
Raw material
100% pure aluminum ingot
Die casting Machines
Many kinds of die casting machine. 220 Ton, 400 Ton, 800 Ton. Depending on the different sizes of the products and volume,the right machine and cavities per tooling will be selected for manufacture.
Open The Die
Open the die based on your technical drawings or samples
Mold material:High quality steel material
manufacturing:Full machining
finished tooling:about 25 days to machining tooling
Machining plant and Surface treatment
After the parts have been casted, we will make machining and surface treatment on the custom metal parts.